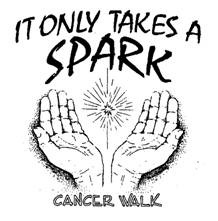 A great time was had at the 5th Annual Great Giveaway hosted by the Cancer Walk core committee. The night started with a social hour and then a meal at the Speedway Event Center in Milbank. Congrats to all the winners and our thanks to those who purchased tickets for the event to raise over $5000 for the cancer walk. Sponsors who donated prizes were greatly appreciated and complete prize winners provided below.
Cash Winners – $1667 Each (they all decided to split when we got to the Top 3)

Left to Right: Amy VanLith, Dana Johnson, & Diane Cummins
Sponsors
Much thanks goes out to the area businesses that donated items towards our event! Your Donations Are Appreciated!!!!
Tranquil Touch Massage
Healthy Kneads Massage
Speedway
Milbank Chamber of Commerce
Kampen's Photography
First Bank & Trust
Shady Beach Grill House & Pasta
Porter Distributing Company
Valley Liquor
Valley Queen Cheese Factory
Golf Addiction Sioux Falls/Fargo
Thrivent Financial
KMSD Radio
Shape Wrap & Roll
Lantern Inn
Pat Raffety
Amy VanLith
Farrell Auction
Complete List of Winners
Drawing
Prize
Winner

1

Toilet Paper Cake

Scott Torness

10

$15 Lantern Gift Certificate + Wine

Arnie Kirchberg

20

Shape Wrap & Roll Basket

Matt Scott

30

$25 Ol Mill Bucks + Wine

Jason Wellnitz

40

$25 Ol Mill Bucks + Wine

Jason Mischel

45

$25 Ol Mill Bucks + Wine

Wade Leddy

50

$25 Ol Mill Bucks + Wine

Matthew Kasuske

55

30 Min Massage + Wine

Aaron Anderson

60

30 Min Massage + Wine

Brandon Perry

65

30 Min Massage + Wine

Steve Wenzel

70

45 Min Massage + Wine

Jim Cummins

—

50/50 Raffle – $610 Cash

Brynne Berry

75

45 Min Massage + Wine

Darrel Smith

80

45 Min Massage + Wine

Amanda Cummins

85

3 Hour Sim Time

Jesse Krause

88

Mike's Hard Lemonade Package

Brent Wienk

89

1 Med Tap Beer Per Month

Milton Stengel

90

$50 Ol Mill Bucks + Wine

Chris Kelly

—

Canvas (Raffle During Event)

Corrine McCulloch




Aaron Anderson

91

Bottle of Wine a Month

Dana Johnson

92

Chanhassen Tickets

Dale Aker

93

Bottle of Wine a Month

Joel O'Brien

94

Twins Tickets – 4 Tickets on July 9

Janelle Madsen

95

Kampen Photography 1 Hr

Matt Wellnitz

96

Gift Certificate Package

Connie Larson

97

Gift Certificate Package

Kendall & Dr. Nanci Van Perseum

98

$1667 Cash

Dana Johnson

99

$1667 Cash

Amy VanLith

100

$1667 Cash

Diane Cummins