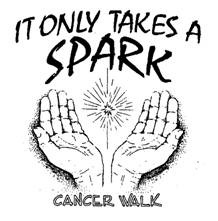 A great time was had at the 4th Annual Great Giveaway hosted by the Cancer Walk core committee. The night started with a social hour and then a meal at the Speedway Event Center in Milbank. Congrats to all the winners and are thanks to those who purchased tickets for the event to raise over $5000 for the cancer walk. Sponsors and complete prize winners provided below. Click here for the photo gallery.
Cash Winners – $1000 Each (they all decided to split when we got to the top 5)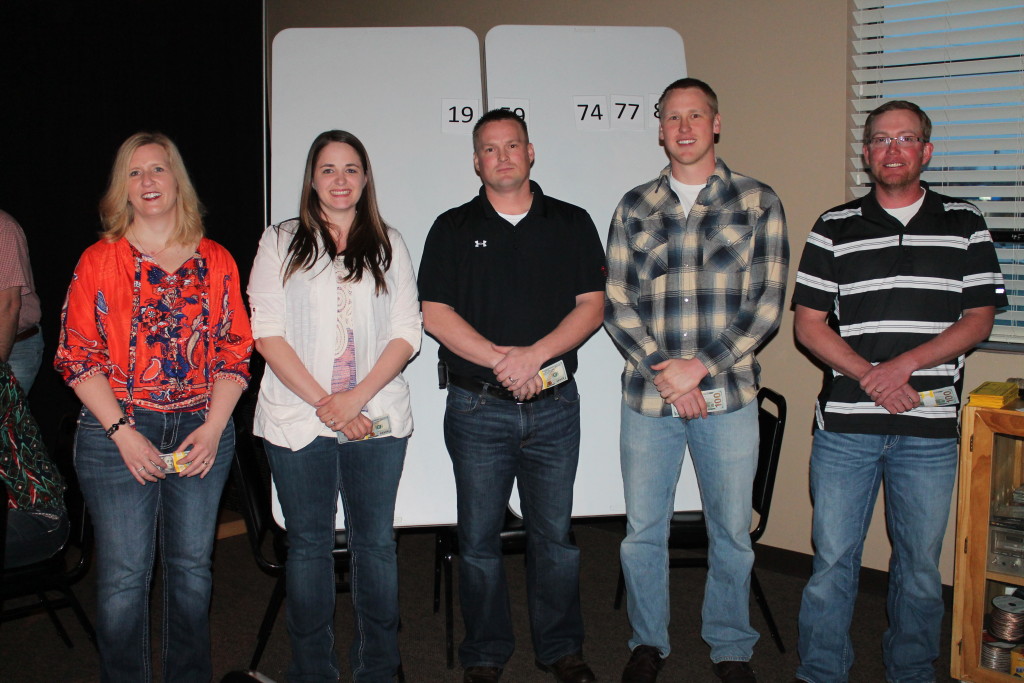 Left to Right: Nancy VanPeursem, Lacey Kasuske, Jesse Krause, Jeff Fish, and Dave Hicks
Sponsors
Much thanks goes out to the area businesses that donated items towards our event! Your Donations Are Appreciated!!!!
KMSD Radio
Healthy Kneads Massage
Speedway
Milbank Chamber of Commerce
Great Western Bank
Kampen's Photography
Unzen's Motors
First Bank & Trust
Lantern Inn
Valley Liquor
Midtown Liquor
Valley Queen Cheese Factory
Golf Addiction Sioux Falls
Shady Beach Grill House & Pasta
VPD Art Studio
Porter Distributing Company
Ol' Mill Meats
Gesswein Motors
Tranquil Touch Massage
Thrivent Financial Chapter #30581
Complete List of Winners
| | | |
| --- | --- | --- |
| Drawing | Prize | 2015 Winner |
| 1 | Redneck Bird Bath | Jason & Chelly Wellnitz |
| 10 | $10 – Ol' Mill Meats Certificate + Wine | Lisa & Buddy Hinders |
| 20 | $20 Lantern Gift Certificate | Melissa & Lance O'Farrel |
| 30 | $25 Ol Mill Bucks | Noelle Korth |
| 40 | $25 Ol Mill Bucks + Wine | Lance Hamman |
| 45 | $25 Ol Mill Bucks + Wine | Laurinda Pribyl |
| 50 | $25 Ol Mill Bucks + Wine | Heidi & Derek Steffen |
| 55 | Unzen Service Work ($30) | Richard & Kerry Fish |
| 60 | Adult Art Studio Pass | Mike Mach |
| 65 | 30 Min Massage + Wine | Abbey Angerhofer |
| 70 | 30 Min Massage + Wine | Dale & Ann Tuchscherer |
| — | 50/50 Raffle – Over $350 Cash | Heidi & Derek Steffen |
| 75 | 45 Min Massage | Mark & Emily Mueller |
| 80 | 45 Min Massage + Wine | Samantha Kelly |
| 85 | 45 Min Massage + Wine | Janet Stengel |
| 88 | 1 Hour Sim Time | Lori Leddy |
| 89 | Great Western Bank Basket | Mark & Susan Leddy |
| 90 | Gesswein Service Work ($50) | Darnell Frerichs |
| — | Canvas (Raffle During Event) | Mark Pillatzke |
| 91 | Bottle of Wine a Month | Carol Kirchberg |
| 92 | Kampen Photography 1 Hr | David Hicks |
| 93 | Bottle of Wine a Month from Shady Beach | Jamie LaRoche |
| 94 | Twins Tickets – 4 Tickets on July 9 | Mark & Cindy Pillatzki |
| 95 | Fridge | Wes & Dori Bolstad |
| 96 | $1000 Cash | Lacey Kasuske |
| 97 | $1000 Cash | Jesse & Tara Krause |
| 98 | $1000 Cash | Jeff Fish |
| 99 | $1000 Cash | Dave Hicks |
| 100 | $1000 Cash | Nanci & Kendall Van Peursem |