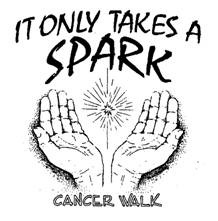 Get your raffle tickets today with the Merchants Fighting Cancer Raffle!!! We are selling only 1250 tickets and each cost $20. All proceeds go towards It Only Takes A Spark Cancer Walk. Drawing to be held at the Cancer Walk on June 12. Need not to be present to win. Tickets can be purchased by any It Only Takes A Spark Cancer Walk Team Member or by stopping out to Twin Valley Tire.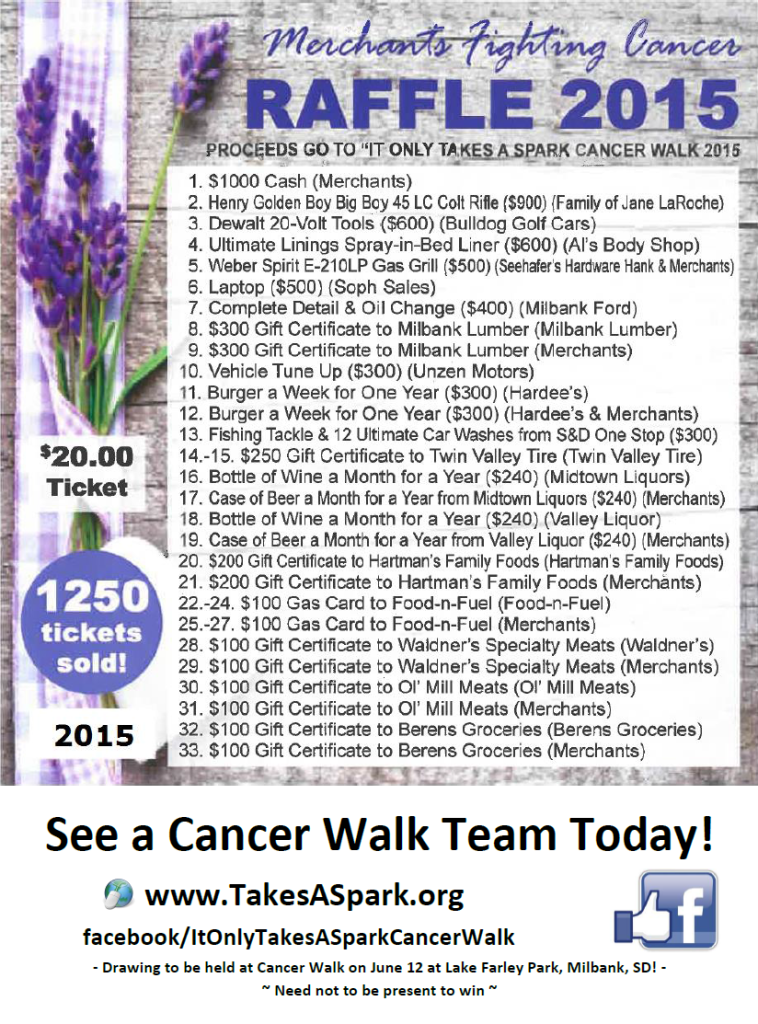 We'd like to THANK all the businesses that supported with donations towards the raffle!!
They are as follows:
Family of Jane LaRoche (Jamie LaRoche)
Twin Valley Tire, Inc.
Bulldog Golf Cars
Al's Body Shop
Seehafer's Hardware Hank
Soph Sales
Milbank Ford
Milbank Lumber
Unzen Motors
Hardee's
S&D One Stop
Midtown Liquors
Valley Liquor
Hartman's Family Foods
Food and Fuel
Waldner's
Ol' Mill Meats
Berens Groceries

PDF of Flyer available HERE!