Milbank House Movers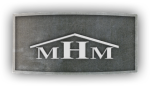 Description:
Milbank House Movers, Inc. is located in the northeastern corner of South Dakota. Have you got a job you're ready to move on? Or maybe you've got an idea, but want a little help to iron out the details? We want to help you with your moving projects. We've provided a number of ways to contact us, use whichever works best for you, phone, mail or email.
We'll work together to make your moving project a success. We can help you formulate a plan suited to your particular needs and from that, estimate the job costs. And remember, at Milbank House Movers, the unimaginable isn't.